Sales Associate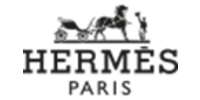 0032490648613
https://www.hermes.com/uk/en/
Country :

Denmark

Region :

Town :

COPENHAGEN
Company description
Hermès may be the name of a company, but it is above all the name of a family who, for nearly two centuries, has been shaping the history of a Parisian house based on expertise and quality, tradition and innovation. A harness maker then a saddler, Hermes now channels its creativity through 14 métiers. The key values remain the same: high standards and authenticity, elegance and simplicity, imagination and daring.
An independent family business, Hermes continues to live by its French tradition of craftsmanship by creating and producing beautiful, useful and lasting objects. The company brings together more than 11,000 employees in 50 countries and 60 subsidiaries, all artisans in their own way and all committed to the long-term development of the company.
Job description
As a Hermès Sales Associate you will be in charge of providing a warm welcome and assisting clients throughout a personalized Sales Ceremony, telling the Brand history and the product's craftsmanship. Each time you welcome a client, you will engage your clients making their visit an outstanding experience based on their needs.

You will represent Hermès as an Ambassador, providing exceptional standards of costumer experience and overcoming all expectations, in keeping with the craftsman's spirit of high quality.
Profile
As a Hermès Sales Associate, you will need to:
Speak fluent Danish and good English.
Bring at least three years of experience in a high standard customer service envrionment like retail, hospitality or an airline
Be passionate about developing strong client relationships and be a real people person
Act as a team player at all times and want to drive for success and positive outcomes
Be flexible and dynamic & enjoy working in a high-pace environment
We offer both part-time and full-time contracts
Contact
Anneli Prohaska